Welcome to 20th MAHATech 2023 Vadodara
An Exclusive B2B Industrial Exhibition in Gujarat
Encouraged by the enthusiastic response from the industry to our last MAHATech Vadodara 2019 exhibition,
we are now organising our 2nd edition in Vadodara in December 2023.
Overall, this is our 20th Edition of MAHATech.
MAHATech 2023 Vadodara - 15th to 18th December 2023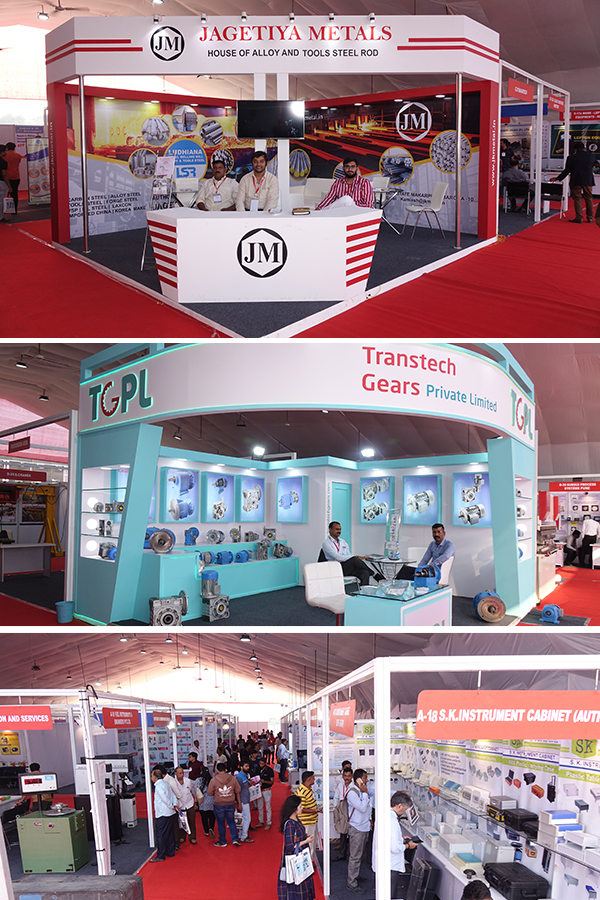 Gujarat, the most advanced industrial state in the country, which offers the most conducive business environment and encourages a very thriving manufacturing activity.
Gujarat has major presence of Pharmaceuticals, Chemicals & Petrochemicals, Bio-Technology, Power Sector, Food & Dairy Industry and many other manufacturing industry segments.
Vadodara - The cultural capital of Gujarat and a major industrial manufacturing hub
Many giant private and public sector industrial units and thousands of Small and Medium Industries are based in and around Vadodara. It is well connected with other industrial cities like Ahmedabad, Rajkot, Ankleshwar and Surat as well as Delhi and Mumbai by road, rail and air.
With a conducive & progressive industrial outlook, investor friendly environment and skilled manpower, Vadodara offers vast scope for tremendous industrial growth and is an ideal place to expand your business.
MAHATech 2023 Vadodara will have participation from diverse industries and will showcase technological advances.
---
Inviting participation of companies from
Process Industry Equipments
Pharma Industries Equipments
Chemical Industries Equipments
Oil, Gas & Petrochemical Industries Equipments
Food & Dairy Industries Equipments
Bio Technology Equipments
Power Generation Equipments
Brass Component Manufacturers
Forging & Foundry Manufacturers
Electrical, Electronics, Instrumentation & Automation products
Engineering, Machinery & Machine Tools
Banking, Finance and Technical Consultancy Services
MAHATech will offer a unique platform for the industry from Gujarat to showcase their products and and services to the buyers from Gujarat. MAHATech has the distinction of having industry-specific focused product pavilions, which offer the most convenient & easy to locate options for buyers, to seek desired products & services of companies in the trade show. MAHATech 2023 will be spread over 8000 sq. mtrs. of area, with 3000 sq. mtrs. of stall space.

Proposed Conferences @ MAHATech 2023
Vendor Development Meet
In the upcoming MAHATech 2023 Vadodara exhibition, we are planning a focused Vendor Development Meet for the benefit of Micro, Small & Medium enterprises. The purpose of this meet is to facilitate exchange of information, Vendor Registration Process, Related Rules & Regulations, Norms etc. of the OEMs. This will provide and opportunity for the SMEs to have a direct communication across the table with the OEMs and get acquainted with their product requirements.
Digital Marketing for SMEs
The key objective of the conference is to educate SMEs about importance and benefits of Digital Media channels like Website, Search Engine Optimization (SEO), Search Engine Marketing (SEM), Social Media Marketing (SMM)
Copyright © MAHATech All Rights Reserved