A comprehensive Conference on
• Export Opportunities for your Products & Services, information on Procedures & Processes
• Entrepreneurship Development, Expansion and Growth Potential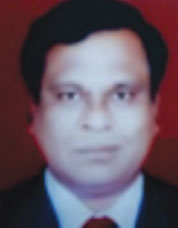 Mr. Rajendra Naidu
Mr. Naidu has done his B.A., PGDBM & MMS from Symbiosis Institute University, Pune. He has 30 Plus years of Professional experience, heading the EXPORT, IMPORT and Overseas Collaboration of an Auto Giant in Pune. He is also an expert on Indirect Taxation like Excise, Service Tax & Octroi / LBT. He has extensively travelled abroad & has interacted with world renowned European Companies, to foster Foreign Technical Collaborations / Partnerships. Currently he is an independent Consultant in International Trade, advising and offering end to end solutions in EXPORT, IMPORT, EXCISE, SERVICE TAX & CUSTOMS RELATED matters to many SMEs. He is also a facilitator in his area & has conducted number of seminars in this arena. He is also a visiting/guest faculty to a few B Schools, imparting training in International Trade.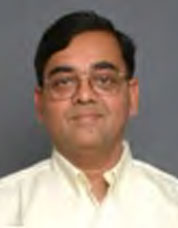 Mr. Rajiv Sathe
Mr. Sathe has 22 years of experience in Container Shipping Industry, with teaching experience more than 18 years. He has an expertise of handing export business operations. Mr. Sathe is also visiting Faculty at Indian Institute of Foreign Trade Kolkata, Symbiosis International Institute (SIBM & SIMS) & at various MBA institutes in Pune. He has staged more than 300 Management Development Programs for employees of more than 250 companies in shipping lines & logistics companies. NVOCC, Freight Forwarders, Banks, Export houses and software engineers of well-known software companies. He has successfully conducted seminars on revised Incoterms 2010 in four metro cities. He was worked with many MNCs at senior positions in international logistics.
Mr. Harshavardhan Ranade
Mr. Ranade is a Chemical Engineer with specialized Training in Entrepreneurship & is an internationally accredited mentor. He has an active 25 years of experience and specialises in Market Research & surveys, Growth consulting, Entrepreneurial development and expansions, Entrepreneurial Mentoring, Growth potential analysis, Chemical Project Consulting, new market development. He also has rich experience as a training Faculty for Entrepreneurial Development & start ups Management along with Marketing & mindset change programs. He has trained, mentioned & helped countless number of entrepreneurs to establish their business ventures. Being a true entrepreneur at heart he believes that every person should have something, which one can call it as his own creation!
Conference Objective
• Exploring International markets
• Assess your Export potential
• The first step towards Export & how to take it further
• Product pricing for Export & cost incursion
• Best payment terms for Export & ensuring the payment
• Successful execution of Export order
• Entrepreneurship Development and Expansion
• Growth Potential Analysis
Indicative Topics @ Conference
• Introduction to Export market, India Competencies
• Potential Countries & buyers for Exports, Introduction to International Marketing
• Potential for engineering goods exports
• Government initiatives for Exports. i.e. EPC, ECGC, Export Incentive / focus market / product scheme
• Production assistance facilities
• Product registration/ Product certification as per the importing country
• Execution of Export Order – making offer, receiving order, informing internal vertical – materials, production, quality assurance, sourcing, organizing dispatch to meet the export schedule – compliance with related procedures with respect to buyer, excise, customs, third party inspection, bank, logistics.
• Packing to meet the current legislation, order specifications and requirement.
• Introduction of Export Logistics. INCO Terms
• Negotiation of Documents for realization of the payment.
• Claiming Incentives, Mandatory compliances FEMA / Customs / Excise
Who Will Benefit?
Entrepreneurs, Directors, Proprietors, Senior & Middle level executives who wish to explore the export market & also who are facing difficulties in completing existing export orders due to various reasons & utilizing them to increase their profitability.
Benefits for Attendees :
The fast increasing international trade gives immense opportunities to organizations to expand their businesses abroad. The Conference will try to cover some of these prerequisites of taking your business global & enable participants to understand various aspects of export policies & procedures, operations, economic aspects, documentation, bank operations etc.
The Industry experts will create awareness about Exports, Expansion & Growth potential & will highlight the significance of one of the most crucial instruments of market development.
DELEGATE FEES
GO GLOBAL CONFERENCE ON 6TH JANUARY, 2017 REGISTRATION FEES - 3,000/- + 15% S.T. PER DELEGATE
( FEES INCLUSIVE OF TEA / COFFEE & LUNCH )